MegaZeux-3DS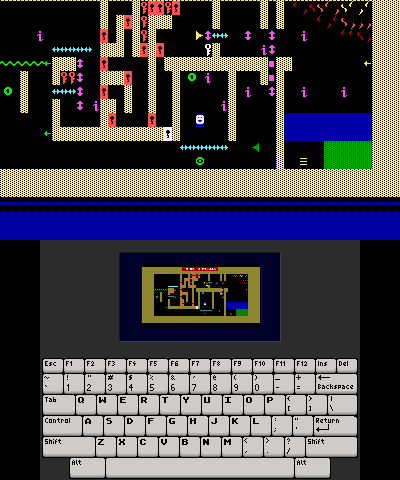 A port of the MegaZeux game creation system to the 3DS. Note that the port only includes the player component ("mzxrun") and not the editor itself.
MegaZeux has a lot of great games available under the link above - I recommend the "Gold Collection".
Installation Notes
Use the R button to switch between "overview" and "keyboard" mode. The small "preview" on the touch screen can be used as a mouse.
Use the 3D slider to control the top screen's zoom level. On the 2DS, a special button should be available in the top-right of the keyboard mode instead.
Download
Changelog
0.1.6
Fixed SMZX mode 2 and 3 rendering glitch
Fixed .cia-specific rendering glitch
0.1.5
Major optimizations to rendering code